Jan Griesbach is the co-founder and managing partner of Reckers & Griesbach. He has worked in the executive interim business since 2013 and has filled around 180 vacancies in recent years. His core competence is in the industrial sector. In addition, our clients benefit from his expertise in life sciences and consumer goods.
Before founding Reckers & Griesbach, Jan was responsible for interim management at an international executive search consultancy (as well as being a shareholder). During this time, he oversaw the growth and development of various related services. Prior to this, Jan spent three years working in the automotive industry and four years in the hospitality sector. In addition, he can also draw on skills acquired during a host of in-house courses that he took at the BMW Academy.
In his day-to-day work, Jan gains inspiration from the sheer variety offered by his tasks. After all, no two days are the same in the personnel sector. Each candidate has a story of his own and every client has different requirements. Jan's passion lies in bringing people from different backgrounds together and finding solutions to the challenges they face. In his professional life, the motto that guides Jan is: "Actions speak louder than words."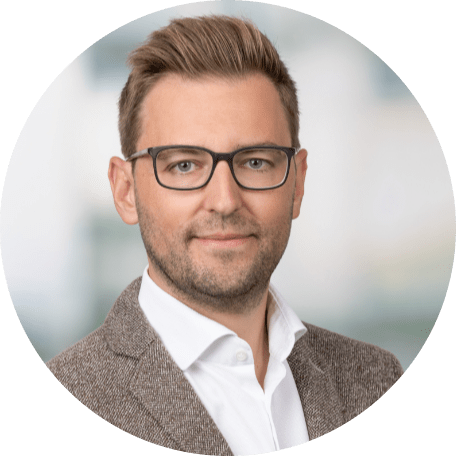 3 Questions for Jan Griesbach
Question 1: Your personal most important ability/skill?
The desire to do something well, the desire to do something successfully and to live up to one´s own standards. I believe that in the ultimate analysis, it is the concept of providing a service in my daily business that drives me to success. The common thread in my life is my commitment to service, coupled with the concept of networking. Only those who are in constant contact with their network and allow others to benefit from it will be successful in the long term.
Question 2: What challenges, opportunities and potential do you see for interim management in the next 5 years?
Per se, I am the "glass half full "type. Therefore, I primarily see opportunities and potential in everything. I think it will not become easier to get executives to change jobs in the future, which is why the interim market will continue to grow. Furthermore, the issues in companies are becoming more and more complex and special situations are more the rule than the exception, something which can be bridged with interim managers. In the long run, our service will always be a "people business". All in all, I am not too worried about the future.
Question 3: What would you like to pass on to your customers, partners and clients at this point?
Be fair, whoever does good, will be rewarded with good. I do not just believe this, I also practice it. You also have to "let things go" and should always listen to your gut feeling. This also applies to negotiations. In the final analysis, all involved parties should benefit from every project. In other words, a "win-win-win situation" should be the goal for the employer, the employee and the provider alike. And equally important, success comes with fun and not vice versa.
Note on the page text: For reasons of readability, the language forms male, female and diverse (m/f/d) are not used at the same time. All personal designations apply equally to all genders.