Interim Manager Marketing
Why companies should place their trust in an Interim Marketing Manager
Every product and every service of a company requires customer-oriented marketing and communication processes in order to be successful on the market. The Marketing Manager is responsible for all marketing activities and thus controls the perception of the brand both internally and externally.
Stable marketing for a strong brand identity
Stable marketing for a strong brand identity Whether transformations, mergers or investments succeed and to what extent their impact strengthens the brand, are all correlated with marketing. In order to prevent shortfalls in the event of a vacancy and to continue to maintain efficient communication, it is worthwhile placing your trust in an Interim Marketing Manager as a partner in the management team. In addition, he knows how to win over stakeholders – employees, managers as well as investors and customers – for himself and for his innovative concepts with his professional competence and personality, thus promoting the brand.
In addition to handling daily tasks, Interim Marketing Managers are accustomed to always keeping an eye on the business strategy and planning with a focus on company goals and the future. Apart from the roll-out of traditional marketing campaigns, they make use of digitalization with all its possibilities to remain firmly in the customer´s memory. They also analyse sales and customer data with the help of analytical tools in order to be able to design future activities even more effectively. Interim Marketing Managers know their target group(s) and the sales potential of products and services and align all marketing department actions accordingly.
Marketing and communication process
A competent Interim Marketing Manager will have valuable contacts to media and creative marketing agencies and will know how to write quality briefings. His own social media profile underlines his expertise in the field of digital media.
Companies benefit greatly from the assignment of an Interim Marketing Manager, because they are used to quickly acquiring a comprehensive overview and immediately getting down to work. In addition to creative and innovative skills, they possess a high technical affinity for analytics, research and e-commerce. They also display strong leadership and interpersonal skills and are able to communicate content and both short and long-term goals to all their employees and to get them on board. The demands on marketing managers are also changing, along with the agility of their area of responsibility, and they are also increasingly required to make quick decisions.
Cost awareness for budget planning as well as the ability to work in a structured manner round off the profile of a skilled Interim Marketing Manager. In order to remain firmly positioned in the market, to generate sales and establish a strong brand, both internally and externally, even in times of a vacant management position, it definitely pays off for companies to employ an Interim Marketing Manager.
About Interim Manager
Interim Managers, a temporary executive, offer their services on a self-employed basis. Their services are remunerated in daily rates, which already include all other incidental costs. The daily rate for an Interim Manager depends on the expertise he or she brings, the content of the project, his or her responsibility and the duration of the project. An Interim Manager works for a company from a few months to more than a year. The assignment can be full-time or only as needed.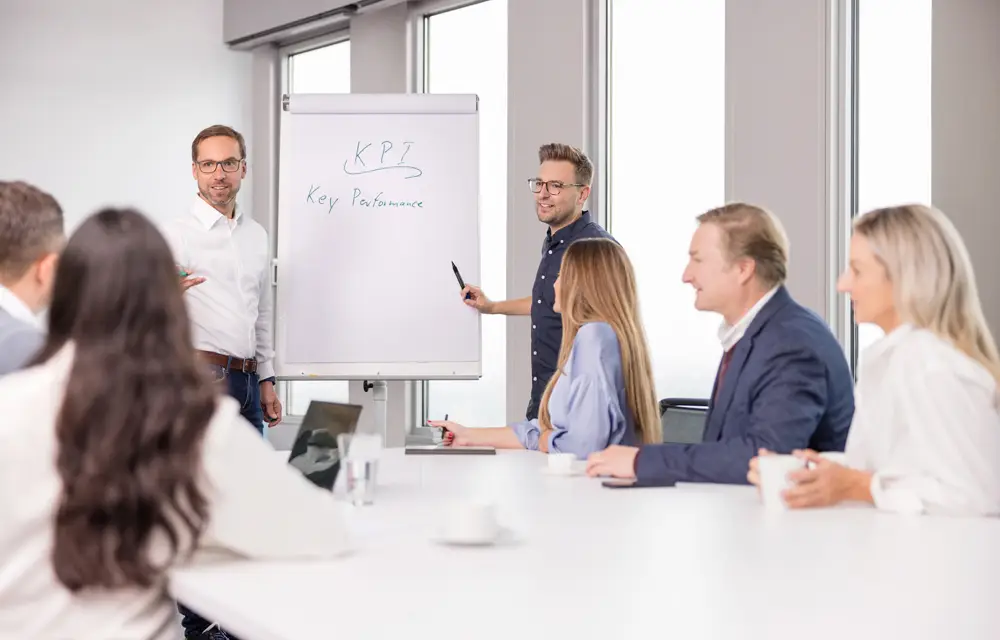 We fill leadership positions. Permanent and Interim.