Interim Manager Production
Stability in the core process: The Interim Production Manager
The cornerstone of any company is the production of services or goods. The planning, management and control of these processes are the responsibility of the Production Manager. If this position becomes vacant due to restructuring or other reasons, an interim solution should be found quickly.
Everything under control and flexible at all times
It takes the time pressure out of the search for a suitable candidate for this position and, at the same time, guarantees a seamless connection by providing a competent contact person who fills the gap that has been created. Thanks to his expertise, he additionally analyses processes for weak points and improves them if necessary.
An Interim Production Manager is used to getting straight down to business and seeing for himself the existing processes in the company. His tasks include the safeguarding of production processes, plant availability, the scheduling of employees and that all raw material and production components are available for production. In addition, the Interim Production Manager focuses on ensuring that delivery deadlines are met.
He is responsible for planning and controlling the entire production process, analysing whether, and to what extent, there is a potential for savings or for increased efficiency. In this context, he also monitors production costs. If production processes can be optimized, he ensures that they are implemented and monitors the individual measures.
Standards and guidelines
In the area of Quality Management, he knows the standards and guidelines to be observed (a knowledge of different industries often helps), and he monitors their application. He ensures that the occupational safety of the employees is guaranteed and also checks that the legal requirements for environmental protection are complied with.
In addition to professional skills and a forward-looking mindset, every interim manager always possesses a high degree of social competence, which he needs in particular for his management tasks, but also as a contact person for his clients. In doing so, he always works in an agile and flexible manner – in order to be able to react calmly and competently in the face of spontaneous challenges.
It is particularly worthwhile for companies not to allow instability in such an important core process as Production, as this would have a negative impact on the generation of value and competition in the market. Instead, the solution, without question, lies in filling the position with an Interim Production Manager. Furthermore, an Interim Production Manager thinks outside the box and supports related departments.
About Interim Manager
Interim Managers, a temporary executive, offer their services on a self-employed basis. Their services are remunerated in daily rates, which already include all other incidental costs. The daily rate for an Interim Manager depends on the expertise he or she brings, the content of the project, his or her responsibility and the duration of the project. An Interim Manager works for a company from a few months to more than a year. The assignment can be full-time or only as needed.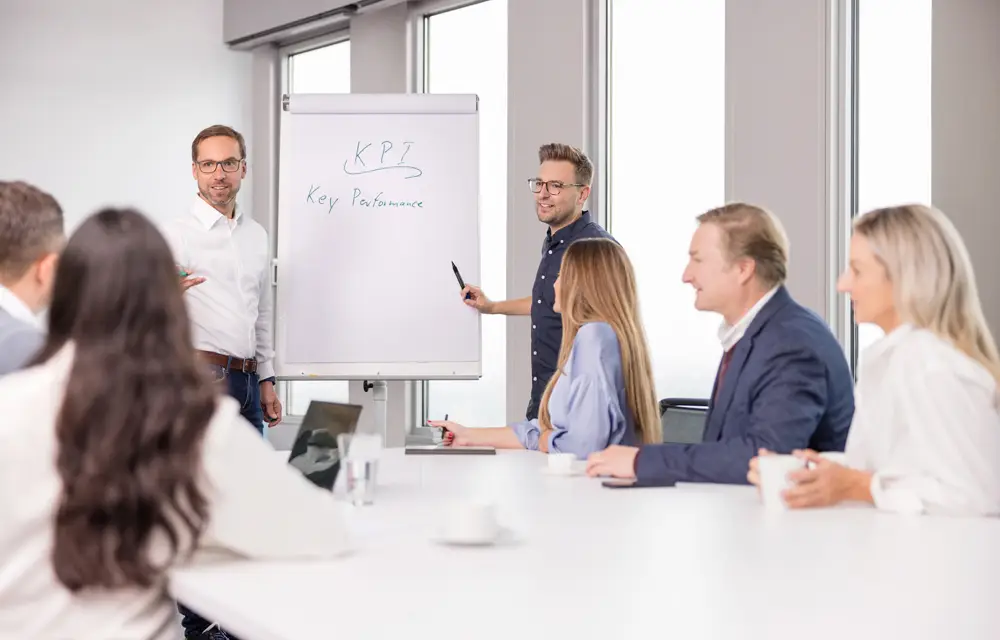 We fill leadership positions. Permanent and Interim.