Interim Manager Purchasing
Interim Manager as a solution for Purchasing
The Purchasing Manager is responsible for the purchasing of goods and services that are necessary for production in the company. Structured work and lean processes are essential, especially in times of increasingly opening global markets in order to be able to operate profitably.
Analyze structures, recognize potential and initiate changes
This makes it all the more important to react quickly to a vacancy at this interface by staffing it with an interim manager, because this solution provides the necessary time for a reflected personnel selection and promises in this transition a successful continuation of purchasing in line with the corporate strategy.
It is the core competence of an interim manager in Purchasing to step in and take over the day-to-day business of a company promptly and without any training. He or she is trained to obtain an overview, drive goal-oriented processes, to support management as a partner and to contribute his or her share to the success of the company. Interim Purchasing Managers find possible weak points in processes or in contractual conditions and are able to eliminate them thanks to their technical and analytical competence.
Using their expertise in Purchasing, they create efficient structures: They negotiate and optimize delivery conditions and prices and always keep an eye on supplier management. In the area of Quality Management, they analyse all services, develop ideas for potential savings, reduce material costs and optimize inventories.
Drive target-oriented processes
The Interim Purchasing Manager, with his economical and pragmatic way of thinking, turns many adjusting screws and from small changes emerge new structures that pay off.
As a result of digitalization and new technological possibilities, e-procurement has developed significantly in recent years. Procurement using electronic catalogues has long been an everyday task. A high level of technical affinity is therefore one of the standard skills of an Interim Purchasing Manager. Mit dem E-Procurement haben auch Softwarelösungen für Marktanalyse, Ausschreibungsmanagement, Lieferantencontrolling oder Vertragsmanagement im Aufgabenbereich Einzug gehalten.
As a facilitator of new ideas and potential savings, it is essential that the Interim Purchasing Manager also possesses a high degree of communication competence. This relevant position creates the basis for the development of successful products and services and is a clear benefit for any company.
About Interim Manager
Interim Managers, a temporary executive, offer their services on a self-employed basis. Their services are remunerated in daily rates, which already include all other incidental costs. The daily rate for an Interim Manager depends on the expertise he or she brings, the content of the project, his or her responsibility and the duration of the project. An Interim Manager works for a company from a few months to more than a year. The assignment can be full-time or only as needed.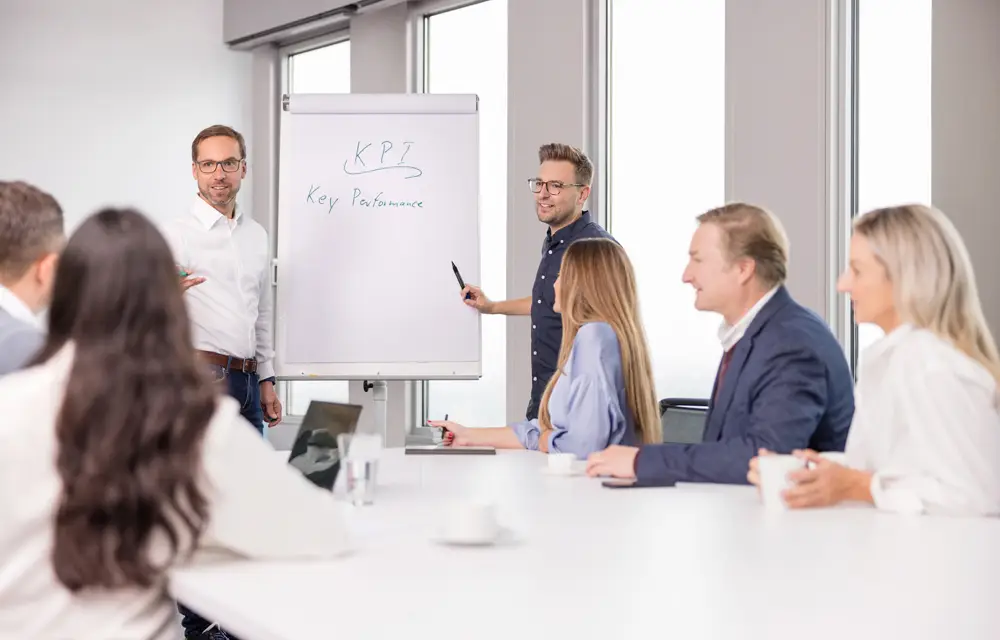 We fill leadership positions. Permanent and Interim.