Making sound personnel decisions –
the Leadership Assessment
Do you want to make sound personnel decisions? As part of our search process and as an independent service, we utilize the conception, implementation and facilitation of an assessment center, potential analyses and competency-based interviews in order to evaluate in more detail the most suitable management competencies and to make long-term and sound personnel decisions.
Leaders are the driving force behind the company. They not only develop, design and implement strategies, but also bear responsibility for the most important resource of any company: its people! Leaders are the ones who maintain an employee´s motivation and thus promote an environment in which employees can grow, drive innovation and ultimately make a company sustainably successful by creating added value.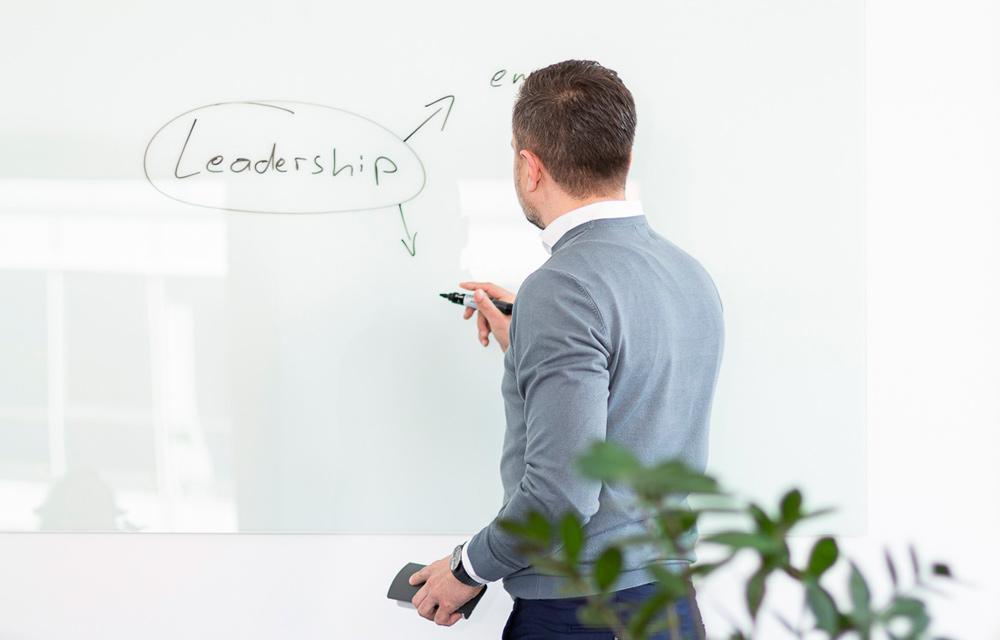 Why is a Leadership Assessment a beneficial approach?
This makes it all the more important in the search for personnel to find the right person who will not only attract new employees to the company, but will also be able to ensure that they stay with the company. Whether for a specific search or as a stand-alone service – the Reckers & Griesbach team provides support in leadership assessments for leadership positions.
No two leaders are alike and no two positions have exactly the same requirements. The Leadership Assessment is an effective tool for identifying potential leaders and describing someone´s unique qualities in terms of leading, managing and interacting with others.
A Leadership Assessment can be created for any position within an organization: from entry-level management to CEO. If you are looking for a qualified person for a management position, you will want to know in advance, in your capacity as the authority, what personality traits distinguish that person.
Is he/she able to assert him/herself?
Does he/she possess strong interpersonal skills?
What essential personal assets does he/she have at his/her disposal?
How do the personality traits fit into my corporate culture or what influence can this person have on a cultural change?
What personal development is he/she aspiring to?
No two leaders are alike and no two positions have exactly the same requirements. Our Leadership Assessment is an effective tool for identifying potential leaders and describing a person´s unique qualities.
Working together for future success
If you are considering someone for a management position, as an employer you want to be able to assess at an early stage how well this person will fit in with the tasks at hand and the corporate structure, and how systematically he or she can drive processes and solutions forwards. And whether he or she is able to communicate with others eye to eye.
For us, leadership assessment in means working together with you to find out on an individual basis whether candidates fit the current role – and vice versa. Only with the right candidate will you and your company be successful with each other in the future. We provide you with the support you need.
The advantages of Leadership Assessment
Our well-trained team uses scientifically-sound and field-tested procedures in terms of self-reflection and aptitude diagnostics in order to make meaningful and well-founded decisions. In addition, we always incorporate our many years of personal experience, which can sometimes tip the scales in the final decision.
Our assessment of a candidate in the Leadership Assessment provides you with a comprehensive picture of that potential candidate in terms of:
---
The relevant and required expertise
---
The work culture and motivation
---
The management style
---
The ability to deal with conflict
---
The process of decision making
---
---
Our detailed selection process and understanding of your requirements enable us to find the personalities who can make a lasting impact in your company.
Would you like to get to know us better?
We will advise you and would be happy to talk to you in more detail about our services.
Our Leadership Assessment at Reckers & Griesbach
To identify and hire effective leaders, we offer Leadership Assessment as part of our search process; such as in Executive Search, but also as a stand-alone, comprehensive service. In summary, this comprises:
The conception
Implementation and facilitation through our
assessment center and development center
A detailed, comprehensive potential analysis
As well as competence-based interviews.
Every position is individual, just like every leader. With our evaluated Leadership Assessment we help you to find the ideal candidate for your company.
Not only thanks to our evaluation, but also thanks to our complementary analytical selection procedures and the identification of development area for future employees, we help to make well-founded personnel decisions or to improve them in a targeted manner. Professionalism and respect are central to our daily work with you and the candidates.
This is how we proceed in detail for you:
In the course of this evaluation process, which is carried out in our own assessment center by us and our team of qualified consultants whose primary areas of expertise encompass business administration, systemic consulting, facilitation, psychology and coaching, we proceed step by step:

Analysis
We work together with you to determine the success-critical competencies, qualities and skills that your ideal candidate should possess.

Conception
In the Leadership Assessment we develop your individual aptitude diagnostic procedure using the appropriate assessment methods for one or more applicants.
Implementation potential analysis
We combine questionnaires and tests to determine the cognitive abilities of the candidates as well as personality traits and individual leadership potential.


Interviews
We conduct competency-based interviews in the form of a simulation of a leadership interview, followed by subsequent reflection. In addition, we also initiate critical incidents, for example, the simulation of critical events in the work environment. In person or in a virtual setting with trained observers – even together with you personally at your request.

Note on the page text: For reasons of readability, the language forms male, female and diverse (m/f/d) are not used at the same time. Sämtliche Personenbezeichnungen gelten gleichermaßen für alle Geschlechter.
We fill leadership positions. Permanent and Interim.