Our Team
Sebastian Reckers
Sebastian is the co-founder and Managing Partner of Reckers & Griesbach. Sebastian has been working in Executive Search since 2009 and has placed more than 250 executives during this period.
Before founding Reckers & Griesbach, he worked for more than 10 years for an international Executive Search consultancy, where he was a Shareholder and ultimately headed the German office for 5 years. He also worked for one of the world's leading manufacturers of pumps and pump systems in the areas of Customer Service, Sales and Logistics. He is a Certified Industrial Business Manager, studied Business Administration at the University of Applied Sciences in Frankfurt and speaks fluent German and English.
3 Questions to Sebastian
Question 1: Why would you decide to use your services if you were your own client?
Our services sometimes include different solutions than those required by our clients and that´s exactly what we tell them. However, there are always situations in which, for example, a confidential search is highly recommended. Whether it´s because of confidentiality reasons or simply because other avenues have been exhausted and a structured search process just offers more options that a job advertisement cannot. In exactly these situations I would use the executive search.
Question 2: Your greatest learning in recent years?
Saying no! Probably one of the most frequently mentioned learnings, but it is not always easy to say no to a long-standing client or even to a potential new client. However, we only do those things we are really good at, and on the one hand our placement ratio confirms that we were right, but so do our clients, who have consistently reacted positively to a "no". After all, honesty creates trust and a relationship can only be successful if it is based on mutual trust.
Question 3: Do you have a motto that can actually be traced back to your daily practices in the company?
Not directly a motto, but our daily work is based on commitment and communication. Like presumably everyone, we also aspire to always achieve our best performance, but there may also be times when we don't deliver or things go wrong. We therefore strive to always communicate transparently and with an eye to the future. This is the only way to maintain trust and ensure that difficult projects are brought to a successful conclusion.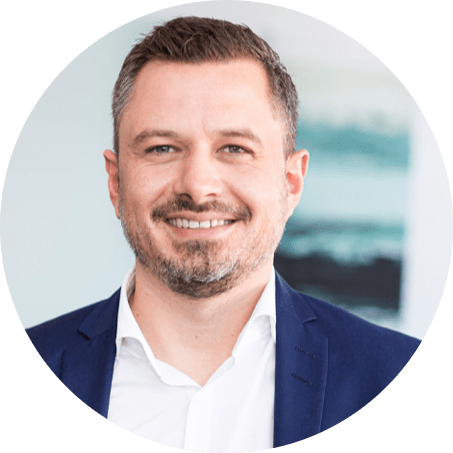 Jan Griesbach
Jan Griesbach is the co-founder and managing partner of Reckers & Griesbach. He has worked in the executive interim business since 2013 and has filled around 180 vacancies in recent years. His core competence is in the industrial sector. In addition, our clients benefit from his expertise in life sciences and consumer goods.
Before founding Reckers & Griesbach, Jan was responsible for interim management at an international executive search consultancy (as well as being a shareholder). During this time, he oversaw the growth and development of various related services. Prior to this, Jan spent three years working in the automotive industry and four years in the hospitality sector. In addition, he can also draw on skills acquired during a host of in-house courses that he took at the BMW Academy.
In his day-to-day work, Jan gains inspiration from the sheer variety offered by his tasks. After all, no two days are the same in the personnel sector. Each candidate has a story of his own and every client has different requirements. Jan's passion lies in bringing people from different backgrounds together and finding solutions to the challenges they face. In his professional life, the motto that guides Jan is: "Actions speak louder than words."
3 Questions to Jan
Question 1: Your personal most important ability/skill?
The desire to do something well, the desire to do something successfully and to live up to one´s own standards. I believe that in the ultimate analysis, it is the concept of providing a service in my daily business that drives me to success. The common thread in my life is my commitment to service, coupled with the concept of networking. Only those who are in constant contact with their network and allow others to benefit from it will be successful in the long term.
Question 2: What challenges, opportunities and potential do you see for interim management in the next 5 years?
Per se, I am the "glass half full "type. Therefore, I primarily see opportunities and potential in everything. I think it will not become easier to get executives to change jobs in the future, which is why the interim market will continue to grow. Furthermore, the issues in companies are becoming more and more complex and special situations are more the rule than the exception, something which can be bridged with interim managers. In the long run, our service will always be a "people business". All in all, I am not too worried about the future.
Question 3: What would you like to pass on to your customers, partners and clients at this point?
Be fair, whoever does good, will be rewarded with good. I do not just believe this, I also practice it. You also have to "let things go" and should always listen to your gut feeling. This also applies to negotiations. In the final analysis, all involved parties should benefit from every project. In other words, a "win-win-win situation" should be the goal for the employer, the employee and the provider alike. And equally important, success comes with fun and not vice versa.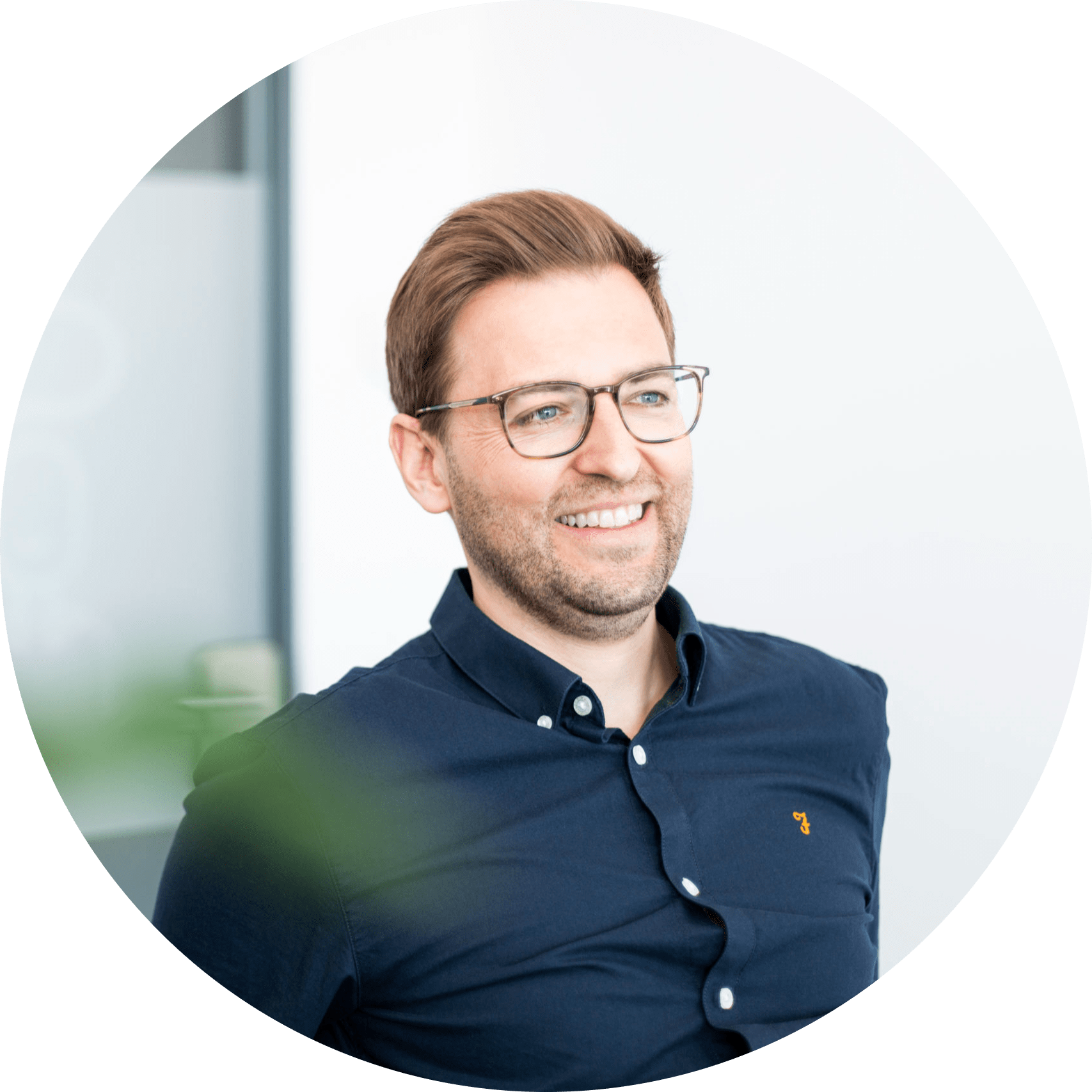 Christine Flöck
Christine is a consultant at Reckers & Griesbach and has been supporting companies in their selection of specialists and executives since 2005.
She started her career as a HR consultant in South Africa. It was here that she received a first-class, international education and was able to gain exceptional experience in a diverse work environment in which there was a distinct shortage of skilled workers.
After more than 500 successful placements, Christine has proven herself to be a professional interface between clients and candidates. Determination, reliability, and excellent communication are her strong personal assets. Christine has completed two commercial apprenticeships and speaks fluent German and English.
3 Questions to Christine
Question 1: What do you feel is different about your daily work at Reckers & Griesbach compared to other recruitment agencies?
We pay attention to a balanced mix of quality and quantity, we communicate our strengths and weaknesses and we reject assignments that we cannot accomplish to our own high standards of satisfaction. We treat our candidates and clients with a high degree of respect. We are down-to-earth and fast.
Question 2: Do you have a motto that is also reflected in your daily work in the company?
"Successful people do what unsuccessful people don´t like doing" – for me, success in our industry is not exclusively a question of environment, a network or even luck. Success is based on many different factors: one important factor is continuous hard work. At Reckers & Griesbach we are hard-working and do not blame external factors for failure. We conduct self-reflection daily and thus continuously improve our processes.
Question 3: How do you motivate yourself or what motivates you every day?
I am very grateful that I work in an environment that enables me to be a full-time mum in full-time employment. Our structures, the support of my colleagues and our specialization give me maximum flexibility. This flexibility enables me to balance my job with my family. My gratitude for this environment is what motivates me.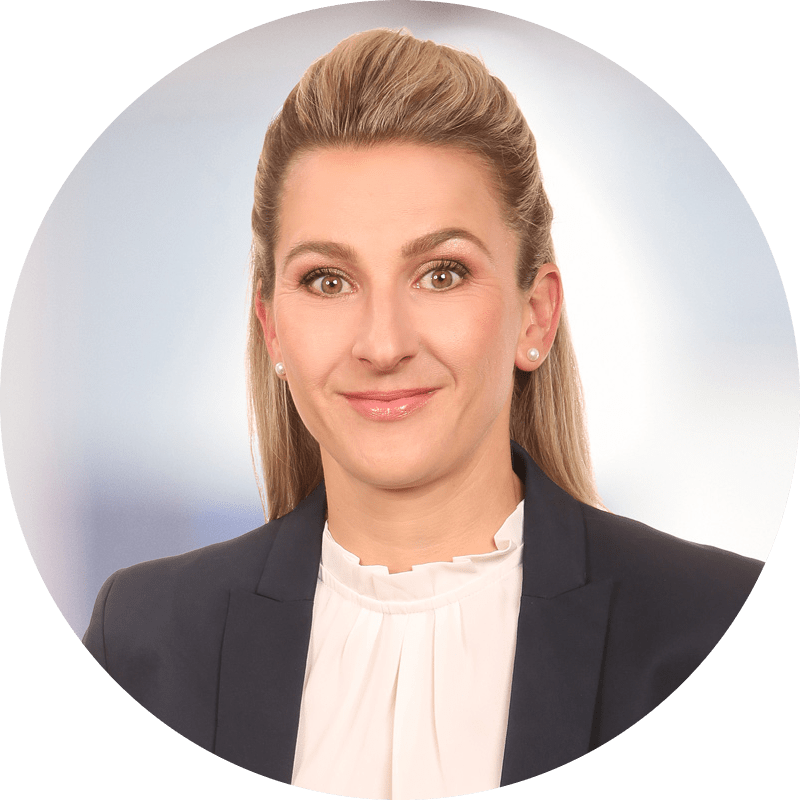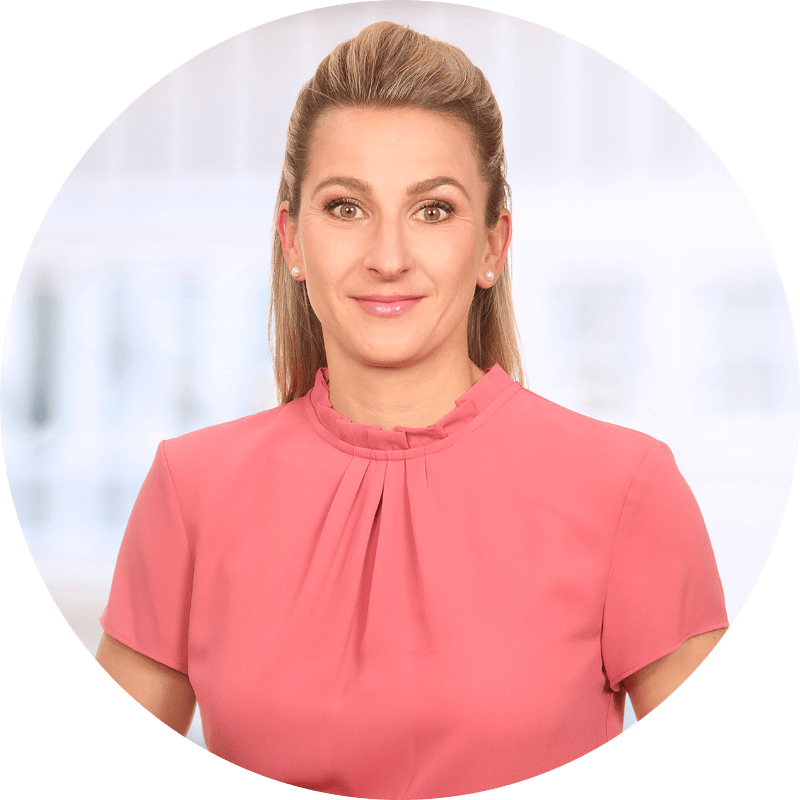 Sina Frings
Sina is a Consultant at Reckers & Griesbach. She studied in Fulda and completed her Bachelor of Law with a focus on employment law.
Sina brings a lot of know-how from HR and recently worked as an HR Business Partner and as a training manager in the packaging industry and in a start-up in the healthcare industry.
Her path in Human Resources was shaped by a wide variety of focal points: from personnel development and the implementation of various processes to sole responsibility for the entire HR department. Sina speaks fluent German and English.
3 Questions to Sina
Question 1: Your greatest learning in the recent years?
Working in a start-up made it clear to me how important speed can be when making certain decisions. Of course, a distinction must be made as to what type of decision is involved, some things take time, so a good differentiation should be done here.
Question 2: What challenges, opportunities and potential do you see in the fields of executive search, interim management and leadership assessment in the next 5 years
The environment in which we are moving is getting faster, the intervals of change are constantly accelerating. I see an opportunity to face this challenge with perseverance and courage.
Question 3: What would you like to pass on to your customers, partners and clients at this point?
Transparency right from the start is very important to me. Only by having a common understanding of a challenge you can work effectively on a solution and avoid negative surprises. I look forward to this kind of cooperation with our partners.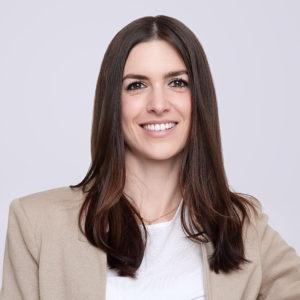 Suman Bhatti
Suman is a dual student at Reckers & Griesbach and studies business administration with a focus on marketing & digital media.
She is responsible for the planning and implementation of the marketing activities and advertising campaigns of Reckers & Griesbach as well as for the internal and external communication of the company.
Before joining Reckers & Griesbach, she gained her first professional experience in the financial and banking sector. She is fluent in German, English and Urdu.
3 Questions to Suman
Question 1: What has been your biggest learning over the last few years?
One thing I have learned so far is that you have to define your goals clearly in order to achieve them. Be it in your professional life or in your private life. As long as you keep your clearly defined goals in sight it´s much easier to achieve them.
Question 2: What do you consider personally to be your most important ability/skill?
My most important skill is my ability to communicate. As the saying goes, "communication is the key". It has always been important for me to maintain a good level of communication with my fellow human beings in order to achieve a better understanding between us.
Question 3: How do you motivate yourself or what motivates you every day?
I am motivated by an inner drive to always be able to learn something new and thus to develop myself both in my private life, but also professionally. Of course, there are also days when it´s harder for me to get motivated, but that´s perfectly fine, as long as I know that I stay motivated to pursue my goals in the long term.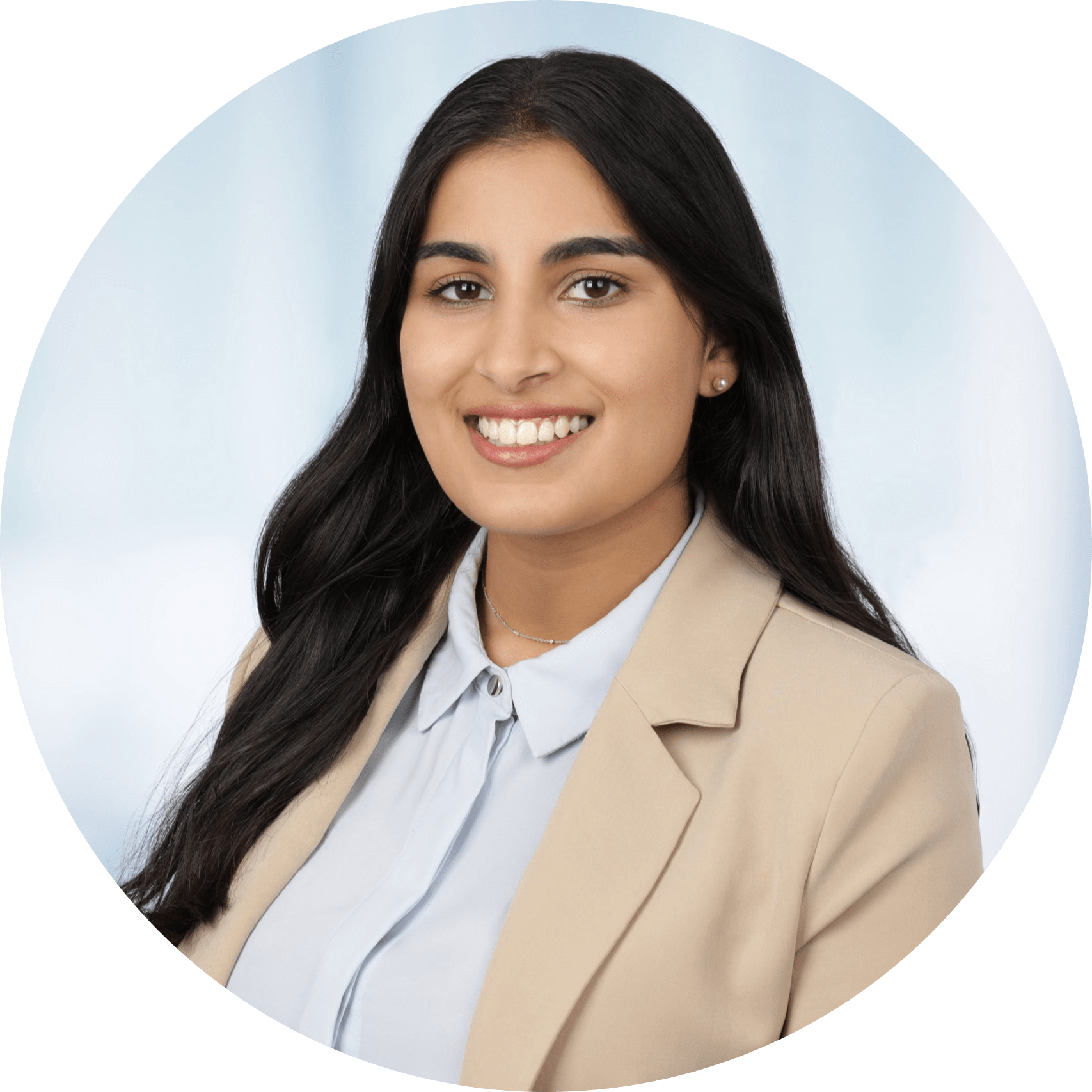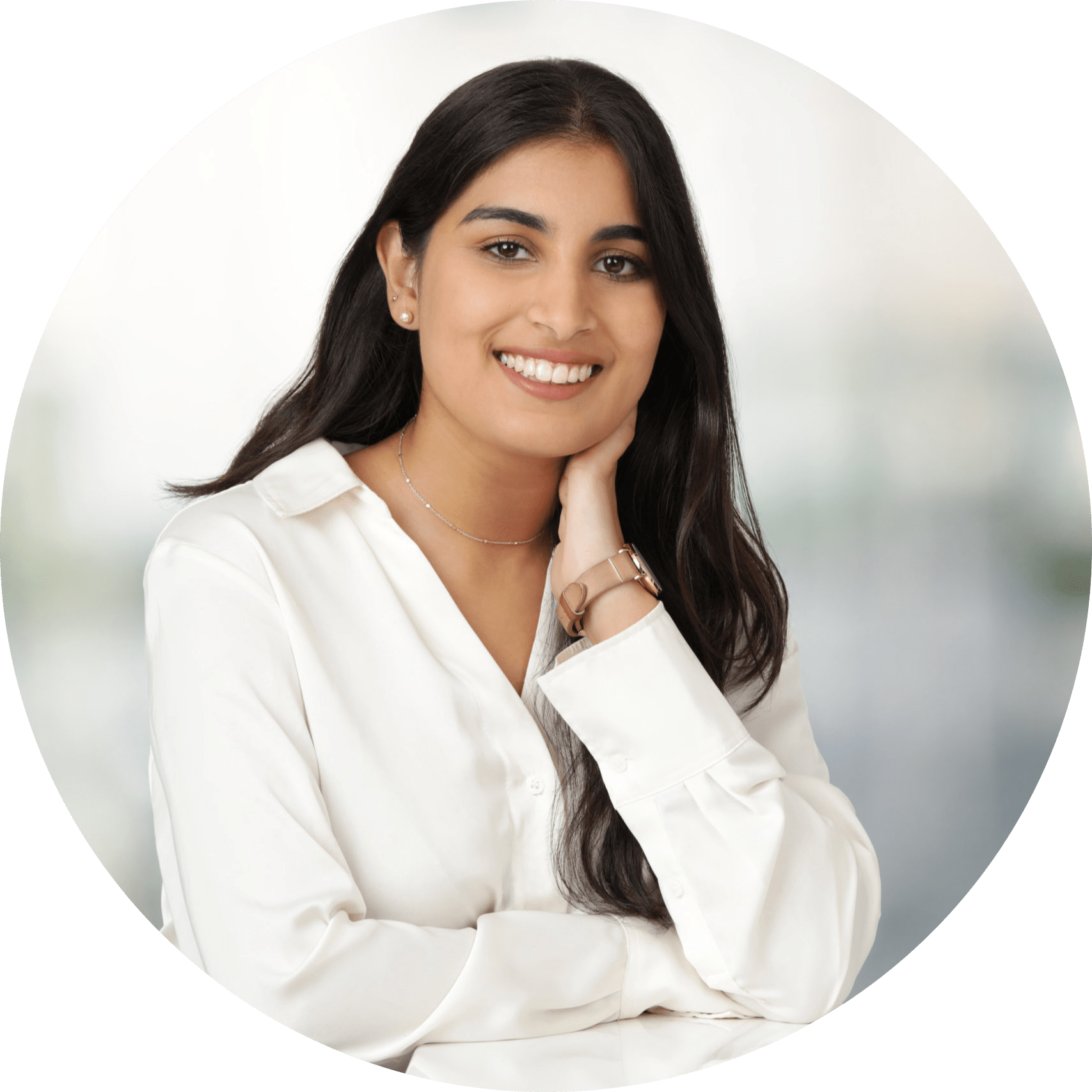 Lea Bagoje
Lea is a dual study program student at the iba Darmstadt in the field of Business Administration with a focus on Human Resources Management. She is currently doing her apprenticeship at Reckers & Griesbach and supports them in the implementation of executive search and interim management projects.
Before joining Reckers & Griesbach, she studied political science at the Technical University of Darmstadt and was able to gain her first experience in Human Resources Management as a work-study student. She is fluent in German, English and Croatian.
3 Questions to Lea
Question 1: What has been your biggest learning over the last few years?
My biggest learning in the last few years has been to recognize difficulties and problems, to analyze them and then to overcome them. This has improved my solution orientation and my time management.
Question 2: Do you have a motto that is also reflected in your daily work in the company?
My goals motivate me to leave my comfort zone in my everyday life and to push myself beyond my own limitations. If I don´t change anything, nothing will change, which why I want to use the knowledge I have acquired in my daily work, deepen it and develop myself personally and professionally.
Question 3: What do you consider personally to be your most important ability/skill?
My most important soft skills are my motivation and my empathy. My motivation drives me to make a greater commitment to my work, and as a result, I have developed a greater desire to excel and have more ambition. My empathy, of course, enables to put myself in the shoes of customers and co-workers and to react appropriately. Respectful interaction with others contributes to the ultimate success of small goals.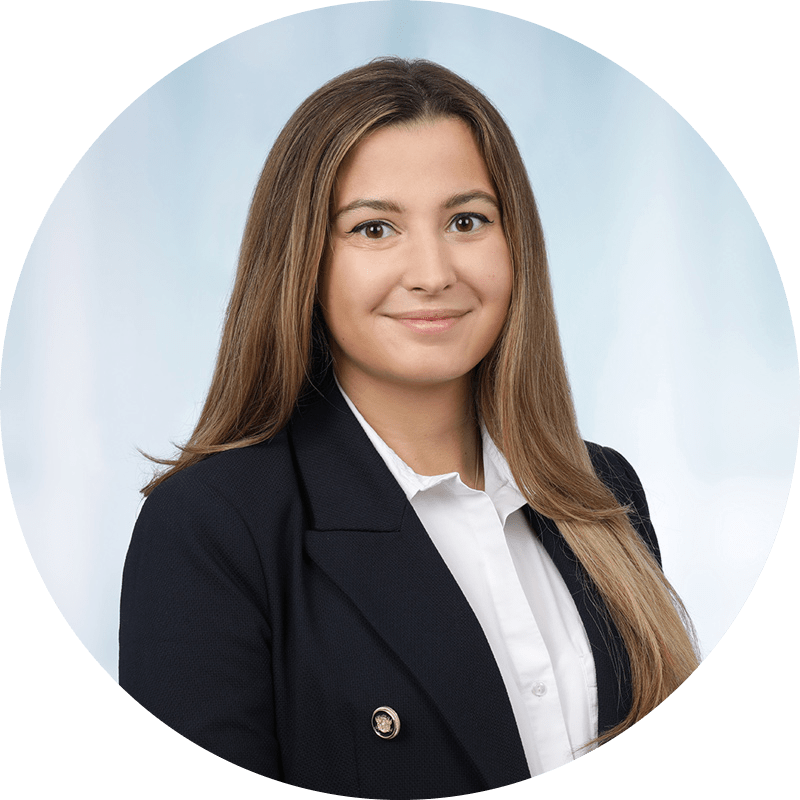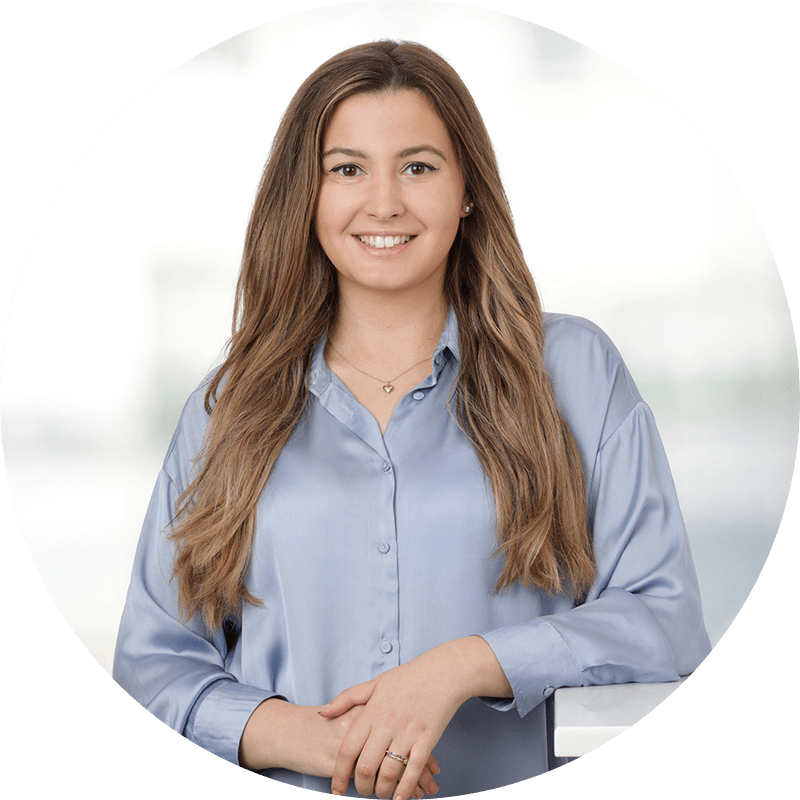 Christine Hock
Christine is an international consultant with twenty years of experience in the field of personnel selection and development. She is a qualified Psychologist with additional qualification in Systemic Counseling, Coaching and Facilitation. After finishing her university degree in psychology she worked several years as an HR specialist for an international law firm designing and delivering assessments and advising the management in all aspects of people development. Since 2005 she has been working as a freelance consultant in the field of management diagnostics and coaching Her focus is on executive and self-assessments as well as on the development and implementation of HR strategies and processes.
Her consulting approach is resource- and solution-oriented, with a focus on clear and practical results. Her intuition for the different needs of organizations and individuals enables her to develop needs-based products together with her clients. Her clients appreciate her professionalism, analytical mindset and ability to build trusting relationships in which she also critically questions and gives constructive feedback at the right time. She offers her services in German and English.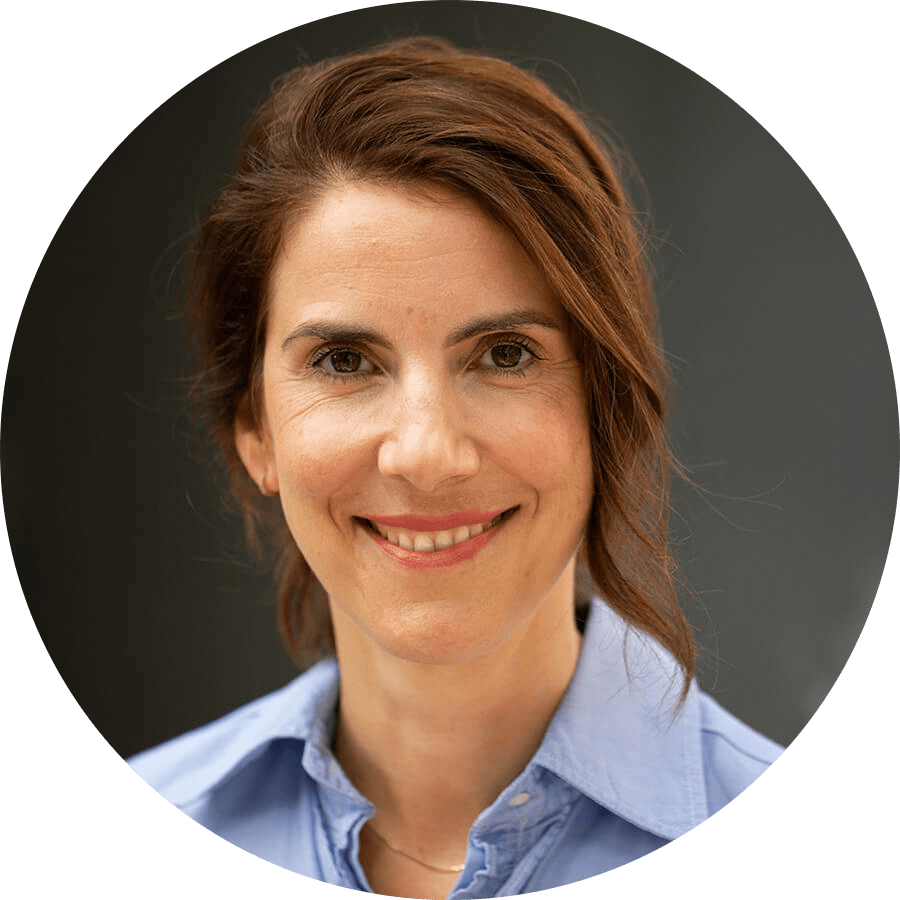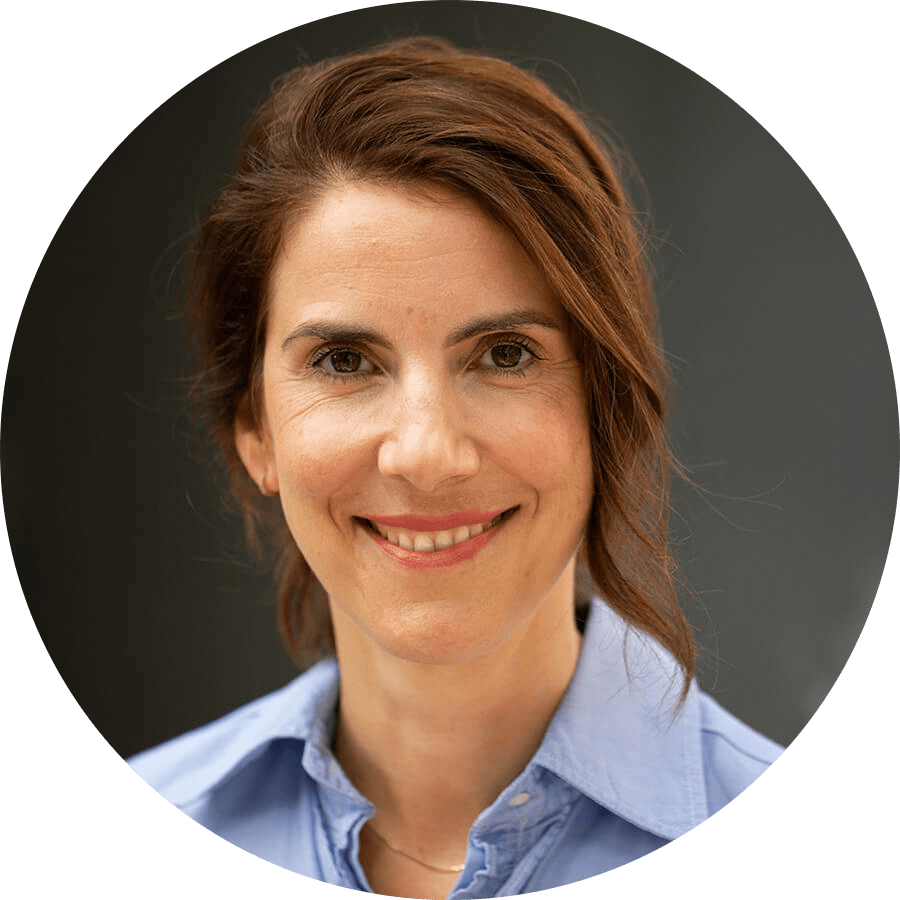 Kerstin Sturm
Kerstin works as a consultant in the field of management diagnostics, systemic coaching and human resource development. With master's degrees in psychology and in business administration (BA) and an additional qualification as a certified coach (ECA), she began her career more than 20 years ago at the Allianz insurance company. Here she was already involved in the design and implementation of assessment centers and training courses. Since then, she has worked in larger organisations and subsequently in the HR consulting sector as a project manager, consultant and trainer. In her role as account manager until 2012, she consulted potential clients on talent management topics and implemented the respective solutions.
Then she started her independent work as a consultant for international clients from different industries. She conducted job analyses and competence modelling, designed and implemented numerous assessment and development center solutions, optimized HR processes and supported individuals in their development. Her approach is potential-oriented, appreciative as well as partnership- and result-oriented in cooperation. With her project experience and several years abroad, including in Malaysia and China, she offers her services to national and international clients in German and English.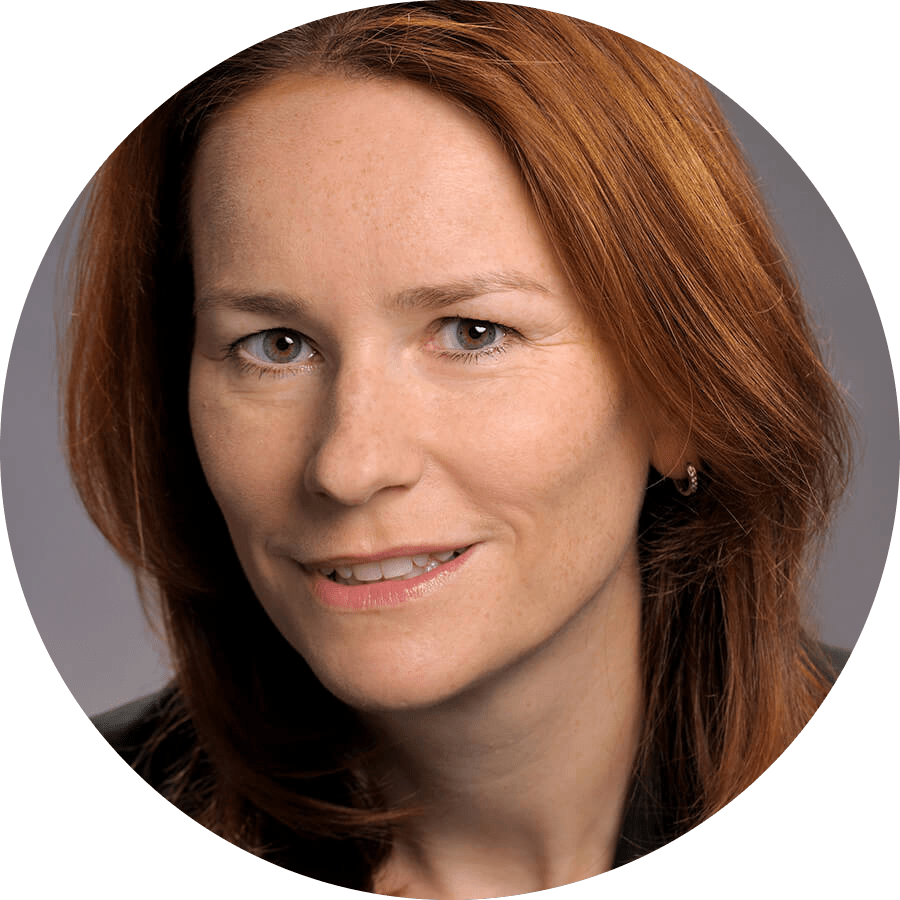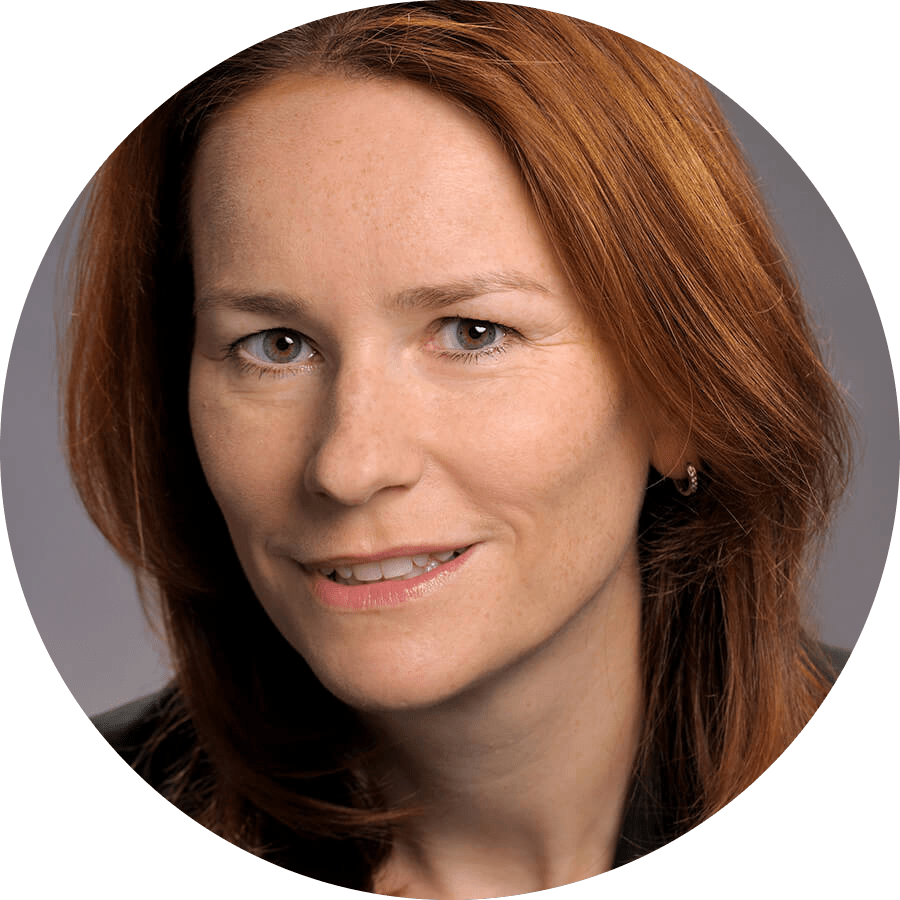 Note on the page text: For reasons of readability, the language forms male, female and diverse (m/f/d) are not used at the same time. All personal designations apply equally to all genders.