Change Manager in the company: Resilience as an essential key competence
Companies are subject to permanent change in their day-to-day operations. The demands of an increasingly fast-paced world ensure that technical developments, digitization, employee demands, communication structures, shortages of skilled workers or rationalization measures are in a constant state of flux, and it is nevertheless [...]
Companies are subject to permanent change in their day-to-day operations. The demands of an increasingly fast-paced world ensure that technical developments, digitization, employee demands, communication structures, shortages of skilled workers or rationalization measures are in a constant state of flux, and it is nevertheless the task of leaders to juggle all these things at once, keep them running and act in a targeted and competent manner.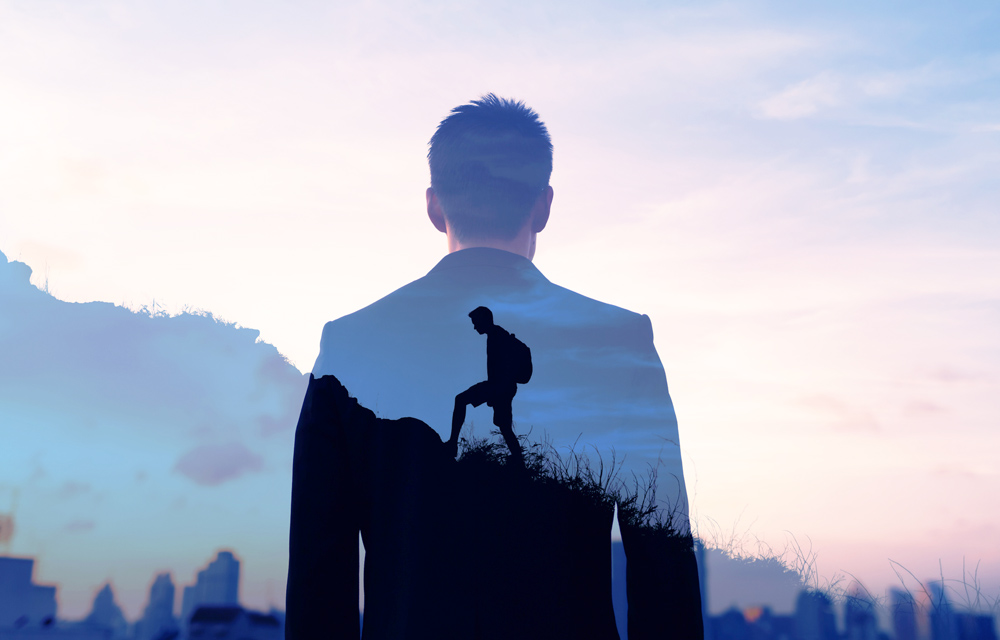 Important: Resilience for managers and employees
For the good of the company – and for the good of the employees. However, to be able to change plans again and again and not to run after change processes in change management requires, in addition to professional competence, a characteristic that is at least as important: resilience for both leaders and employees.
But how do they succeed in constantly realigning themselves and keep the company on track? What character traits do change managers and executives need to maintain resilience at work? What are the benefits? It´s high time to take a closer look at this promising mindset.
Crises are life´s opportunities to change. – Luise Rinser
Compensating for losses and overcoming crises
Literally translated, resilience means elasticity. No matter in which direction unforeseen events may steer a person, a resilient person bounces back to his or her starting position undeterred. Possibly by readjusting and taking corrective action, but confident and poised.
The lives of resilient people are also fraught with stress and difficulties. Nevertheless, resilient people have the talent not to let this throw them off course. They know that they have a whole arsenal of methods and skills that guarantee them a successful solution in the end. They simply know that they can regain control at any time.
Resilience in one´s private life, or resilience at work, is therefore a strategy or mindset that is used to compensate for losses and successfully overcome crises. Resilience is not a permanent state of being – it is a lifelong learning process because: Resilience can be trained.
The concept is based on 7 pillars. Each of these pillars stands for a character trait. In combination, they are the tool that enables dynamic, solution-oriented action in any situation, no matter how deadlocked it appears to be.
Model: The 7 pillars of resilience

Acceptance:
Crises are part of life. It is important – after a brief feeling of being overwhelmed – to accept the current situation. The faster the situation is realized, the faster a reaction is possible. The faster the situation is realized, the faster a reaction is possible.

Optimism:
Trust that crisis management strategies and the necessary personal resources are available. View the problem as a challenge. A positive overall state of mind encourages more creative approaches to solving the problem.

Abandon the role of the victim:
Shift the focus from yourself and instead focus on the situation as a whole.

Solution-orientation:
Distancing yourself inwardly from the problems, brooding less, and being open to creative approaches to solutions.

Positive planning for the future:
Derive visions and goals with a deeper meaning from the necessary changes.

Assume responsibility:
Get actively involved in the process yourself. Recognize your own influence and exhaust all possibilities in terms of finding solutions. Take responsibility for yourself and others.

Networking:
Always be aware of your networks and relationships, proactively cultivate them and use them in both directions. Close existing gaps with a supplementary network.
Reaction was yesterday
Change management in companies is subject to constant dynamics. What is needed, therefore, are managers who do not flinch in the face of challenges and overcome difficult times in order to come back even stronger afterwards.
A resilient mindset is not something that is innate – it comes with training and can be consciously increased. Through constant self-reflection and work on your person, but also through targeted resilience at work or, for example, coaching such as Resilience for Leaders.
Hectic action usually leads to ill-considered, wrong decisions, which often result in the creation of new problems. This is where it is important to gain a distance from the problem, to define the positive aspects of the challenge for yourself and to trust in your own resources in a solution-oriented manner.
An optimistic approach has been shown to enable a resilient leader to find more efficient solutions in crisis management. A realistic view of situations also includes recognizing and accepting your own shortcomings and seeing them as an opportunity for your own development.
Resilience has been proven to have a strong impact on the entire company, on the team and on each individual employee.

Resilient Change Managers and Leaders win the buy-in of others
If you succeed in remaining calm in the greatest upheaval and act with deliberation, this is personal leadership strength from which every company benefits. The effect is even greater, however, if this behavior also spills over to the employees, because resilience at work and a certain level of leadership resilience also enables these employees to act in a more relaxed and goal-oriented manner. The more strongly employees identify with their company, the more willing they are to go along with difficult solutions and to use their skills constructively and profitably.
Resilience has been proven to have a powerful impact on:
every team in the company
And a degree of leadership resilience offers even more potential.
Get out of your comfort zone – Leadership 4.0
The changes that leaders in companies are currently undergoing are enormous, and the expectations placed on them are equally demanding; change managers and leaders are expected to work in an agile and situational manner. It is not uncommon for them to react in record time and learn in real time. Forward-looking planning is often not possible under these circumstances.
Changes do not only bring about a broad spectrum of tasks, but they also affect personal action and interaction, the assumption of responsibility, and the failure culture. In order to be able to act and survive successfully in this regard over the long term, it is imperative to revise outdated mindsets and focus on resilience on the part of leaders. In this way, it will also be possible in the future to face critical situations with the greatest possible composure.
We fill leadership positions. Permanent and Interim.