From the sidelines into the spotlight: The recruitment process in companies
The success of a company always rests on reliable employees, skilled specialists and its leadership team. In the best and most effective scenario, this is where concentrated know-how meets passion and drive. Synergy effects are created that drive a company forward and represent a [...]
The success of a company always rests on reliable employees, skilled specialists and its leadership team. In the best and most effective scenario, this is where concentrated know-how meets passion and drive. Synergy effects are created that drive a company forward and represent a priority factor for a convincing standing in the market. And yet, filling vacancies very often does not take center stage and positions remain vacant for long periods of time. The recruitment process is drawn out like chewing gum, and precisely that, is a glaring, and strategic mistake. Because recruitment takes priority. Always.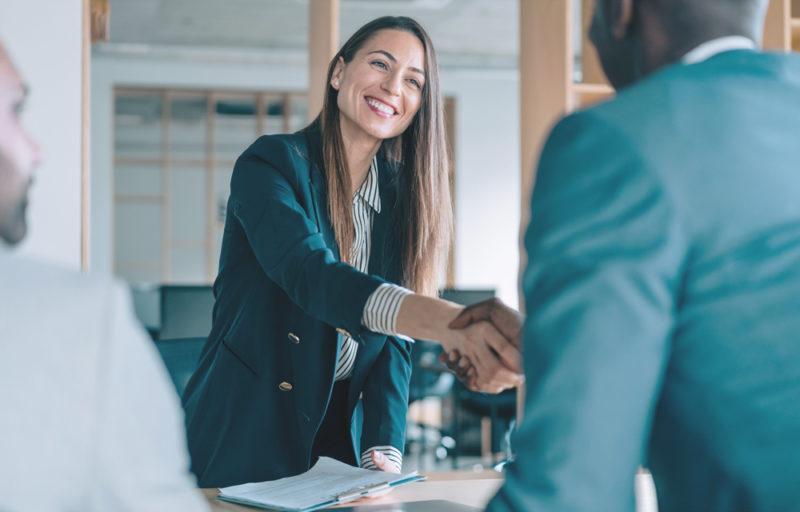 Why companies should optimize their recruitment process
The recruitment process comes into play whenever a company needs to fill a vacancy. But if you take a closer look at the day-to-day activities in companies, it quickly becomes obvious that this very important process often gets out of hand and only progresses very slowly. But why does it still take such a low priority for many companies to fill vacancies in a targeted, proactive and timely manner?
Alarmingly few people are aware of the effects that this behavior can have on companies. Vacancies are a cost factor and the company´s added value suffers enormously.
Particularly in times when there is a shortage of specialists, companies should do everything in their power to attract, commit and retain applicants and highly qualified candidates. The shortage of skilled employees has meanwhile hit every company and, according to forecasts, it is set to stay a serious and explosive phenomenon. The times when there were many competent applicants for a job are a thing of the past. Today, specialists and executives with outstanding know-how are highly contested and they are now in a position to choose their employer at will.
Dragging out interview rounds over many weeks causes frustration among applicants and candidates and gives rise to scepticism that filling the position is not a priority for the company. As a result, candidates drop out and sign contracts with other companies that communicate and act faster, more transparently and, above all, more appreciatively.
That's why companies should always keep in mind that they have long been on an equal footing with applicants and candidates, and that it is important for both sides to woo the other. With sympathy and with professional expertise.
What should companies be focusing on during their recruitment process?
The world has changed, and recruitment has long been operating along new lines. It is well worthwhile for companies to optimize their recruitment process and thoroughly analyze the steps that are really necessary in order to find applicants and candidates who offer added value for the company. The key lies in, not only looking at professional qualifications, but also at the passion for the job as well as the desire to develop one´s career perspectives in the future. Appreciation, transparency, competence-based discussions and time are the success factors for a sustainable recruitment process.
Tools that companies can use to optimize their recruitment process
The days, when generic job ads attracted masses of skilled workers, are a thing of the past. Today, companies focus on addressing specific target groups or on events such as product presentations or casual get-togethers. This creates bonds and produces synergy effects. When supplemented with talented interns or student assistants, a talent pool is created that companies should regard as a valuable human resource.
When placing ads, applicants and candidates expect mobile recruitment, as job ads are often accessed via smartphone. Being able to contact the company directly and easily has been shown to increase applicant interest. This is because a company with options for a mobile application is classified as a future-oriented and interesting employer.
By no means identical: Candidate or applicant
It is not only applicants and candidates who have an interest in projecting a positive image of themselves. Companies should also be aware that their treatment of potential employees defines their image, and that this image is portrayed in the outside world. Consequently, companies should approach applicants and candidates with the appropriate respect. This also includes not equating the two groups.
Applicants are not candidates and candidates are not applicants. Candidates are typically already in an employment relationship and have been asked by Executive Search consultancies to consider the vacant position. Being strategically oriented, headhunters are able to attract candidates who are not in fact currently available on the market. Therefore, interviews conducted during the recruitment process should explicitly not ask about the reason for their "application".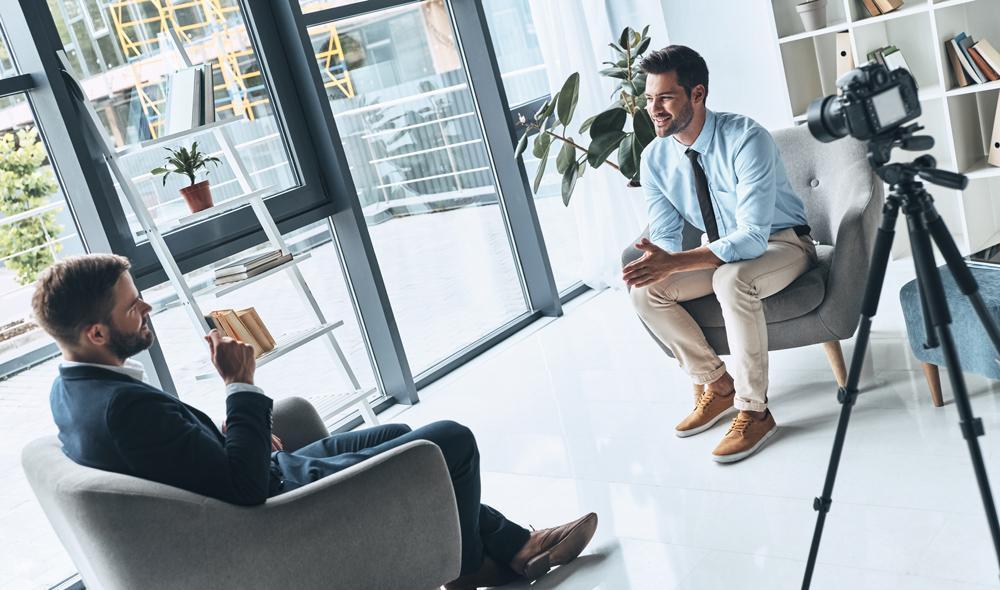 Particularly in times when there is a shortage of specialists, companies should do everything in their power to attract, commit and retain applicants and highly qualified candidates.
How companies can develop a targeted recruitment strategy
It is essential for companies to have clear guidelines for a recruitment process and to develop a recruitment strategy. If a recruitment consultancy is used, clear guidelines should also be established in advance to ensure a transparent workflow. The following considerations contribute to successful recruitment:
A clear definition of the individual steps in the process (number of interviews, who makes the decisions? When are updates due?)
 The objective of the respective conversations
What measurable parameters ensure equal opportunity?
How do I create and maintain a relationship with applicants and candidates that treats everyone as equals?
How do I generate enthusiasm for the company, its leadership and the tasks to be accomplished?
What information is to be shared in order to explain the tasks?
What competencies are required to do the job and how should I pose the appropriate questions to ascertain them?
Who will be a good fit for and add to the team?
Competence-based, structured interviews (interview training for managers as appropriate)
Challenging competency-based, open-ended questions – giving the applicant/candidate the opportunity to showcase how they work, their approach and their skills
In addition, applicants and candidates deserve feedback in response to their application. It should be specific and prompt. If a binding commitment was promised for each stage of the process, the company should adhere to it, as this is equally relevant for a company´s reputation.
The recruiting process at eye level
In summary, it´s high time. Time to discard outdated perceptions, to optimize the recruitment process and meet as equals, and then, ideally, to pull together by working side by side. That – and only that – is the key.
At Reckers & Griesbach, we have adopted this strategy and rely on structured recruitment processes in Executive Search and Interim Management with clearly defined parameters that enable a transparent and objective comparison between all applicants and candidates. We do this by rethinking recruitment and conducting competency-based interviews at eye level in our Leadership Assessments. This is the only way to gain a sound impression of the potential of the applicant or candidate which will ultimately help your company to move forward in a goal-oriented manner.
We fill leadership positions. Permanent and Interim.